August 22nd, 2012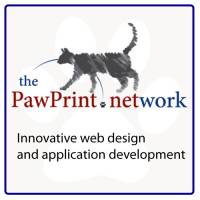 Dark French Host and PawPrint.net are excited to announce that PawPrint.net will be taking over hosting services from Dark French Host.
The good news for existing customers:
PawPrint and DFH have always worked together, throughout our 8 years history in the hosting business there has always been a strong partnership. First and foremost the hardware and software that hosts customer services will not change. Prices will not change either (ok, some prices will actually go down!). PawPrint is just taking over these exact same services. So existing customers do not need to do or change anything on their end.
What has already changed is who you contact for support: For support and technical issues please begin to contact PawPrint.net from now on. The support and contact links on the DFH web site have already been updated to reflect this and the DFH toll free number is no longer accepting calls. Email sent to the sales & support addresses for Dark French Host are alredy being forwarded to PawPrint.net
The better news for existing PawPrint.net customers:
By combining web design, development, and hosting services PawPrint will now be able to offer bundles of services that reduce your costs and/or provide additional benefits. You can receive a more unified support experience and only need to worry about one place to turn for answers to your questions. Over the following weeks and months PawPrint will contact you individually regarding your current hosting plan and discuss options that may offer you more.
Stay Tuned!
This is a big change for us because along with the change at the helm we are trying to add in a lot of new features. These features are being finalized now and we will be back in touch with you as they come online. We're trying both to streamline and simplify billing, renewal, support, and give you more features for the same price. Please bear with us during the transition.
---